Kids won't let you focus on work?
Come to our home and enjoy our peaceful, professional and ALLSAFE atmosphere.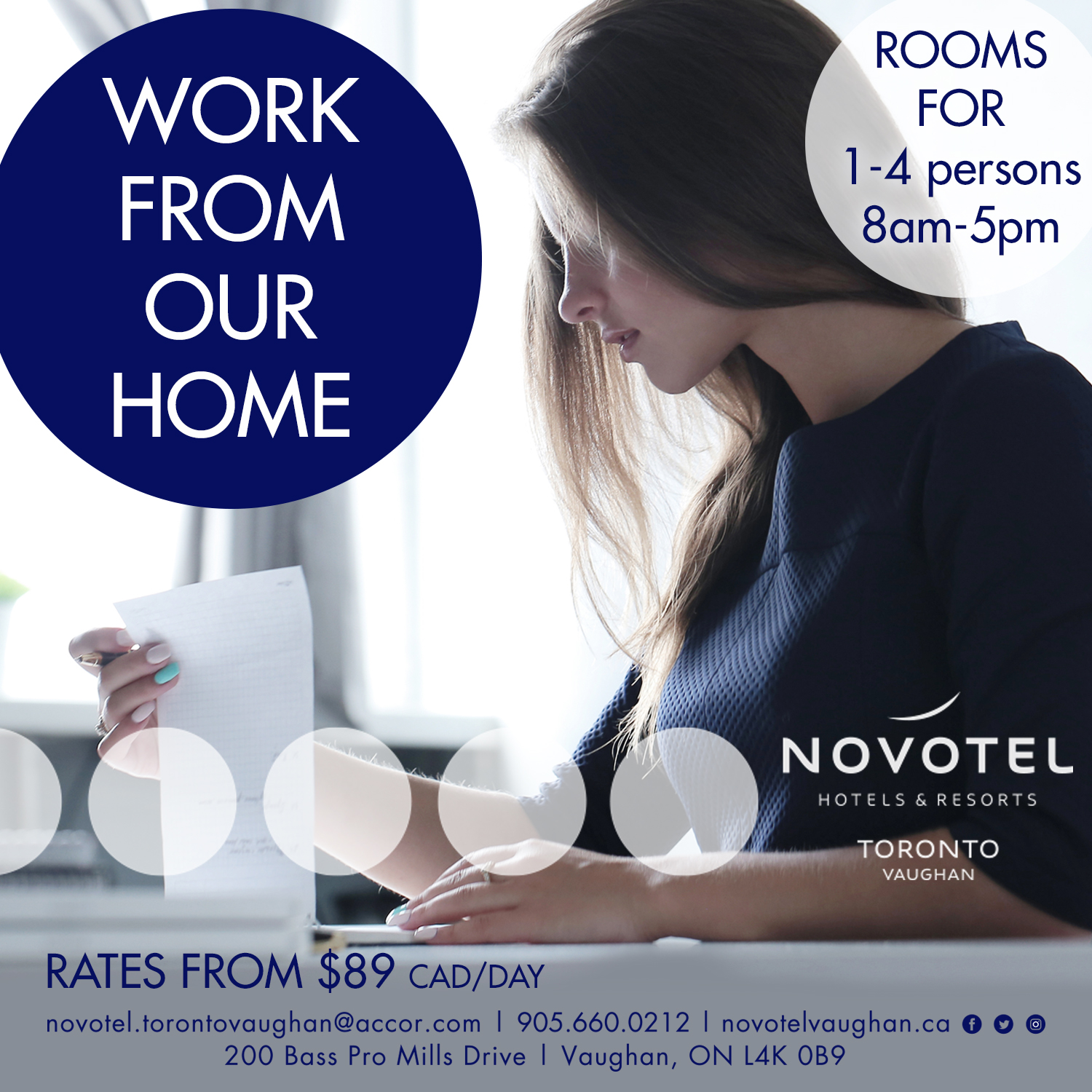 Work from Our Home
Rates from $89 CAD/day
· Room for 1-4 people from 8am-5pm
· Room rental, high speed internet connection, local phone calls, complimentary parking
· Water bottles and coffee is available in the room upon arrival at a cost
· 20% discount extended to all meals
For inquiries please contact us.
Phone: 905-660-0212
Email: novotel.torontovaughan@accor.com